Australia Briefing | Bloomberg | Monday, May 23, 2022:
Source: bloomberg.com
Australia Briefing: Why a Red-Hot Economy Is So Challenging
Jackie Edwards
---
You're reading the Bloomberg Australia newsletter. You're reading the Bloomberg Australia newsletter. You're reading the Bloomberg Australia newsletter.
Sign up here to get it in your inbox daily. Sign up here to get it in your inbox daily. Sign up here to get it in your inbox daily.
Morning all, it's Jackie here. Ultra-low unemployment, record household wealth — our booming economy presents a major challenge for the new PM.
Today's must-reads:
What's happening around our region this morning
Anthony Albanese inherits a hot economy that's near full employment, fueling rapid price rises and higher interest rates that will need careful management to avoid skidding off track. These are just a few of the economic risks he faces.
Fortescue's Andrew Forrest is urging the new government to go beyond campaign pledges on climate and make deeper short-term cuts to emissions. Albanese should aim to cut national emissions by 50% to 60% by 2030, Australia's richest person told Bloomberg Television in Davos. Forrest also called on Rio Tinto and BHP to follow Fortescue in targeting net-zero emissions by 2040.
With the dust settled, our Australia Decides podcast wraps up the election. Also, this 2021 paper on the carbon-cutting potential of voting is worth revisiting.
Australia is among a dozen Indo-Pacific countries that will join the US in a sweeping economic pact designed to counter China's influence in the region, even as questions remain about its effectiveness.
New Zealand is racing to neutral. The RBNZ is expected to hike rates by half a percentage point for a second meeting in a row as it aims for policy settings that don't juice up the economy. As faster inflation threatens to become entrenched, central banks worldwide are taking their foot off the accelerator as quickly as possible.
What happened overnight
US stocks rose as risk-on sentiment returned, helped by Joe Biden signaling he'd reconsider Trump administration tariffs on China. The dollar and bonds fell.
China will boost efforts to stabilize the economy by offering more than 140 billion yuan ($21 billion) in tax relief to businesses and consumers. That includes rebates to companies, reduced car-purchase levies and extending a delay in firms' social-insurance contributions, China National Radio said, citing the State Council. Lenders will double the quota of loans set aside for smaller firms.
Didi shareholders voted to delist the company from the NYSE, clearing the way for it to work with Chinese regulators who are demanding an overhaul of its data systems. Didi plans to file the required paperwork with the SEC on or after June 2. Meanwhile, Airbnb is shutting its operations in China, which accounts for just 1% of its revenue.
Christine Lagarde isn't as hawkish as some of her colleagues would like. The ECB president's prospective timetable for two quarter-point hikes has irked some officials who want to keep open the option of moving faster. Her intention to exit subzero monetary policy by the end of the third quarter — revealed in a blog post — would effectively exclude a half-point move.
What to watch
S&P Global Australia PMI data for May
One more thing…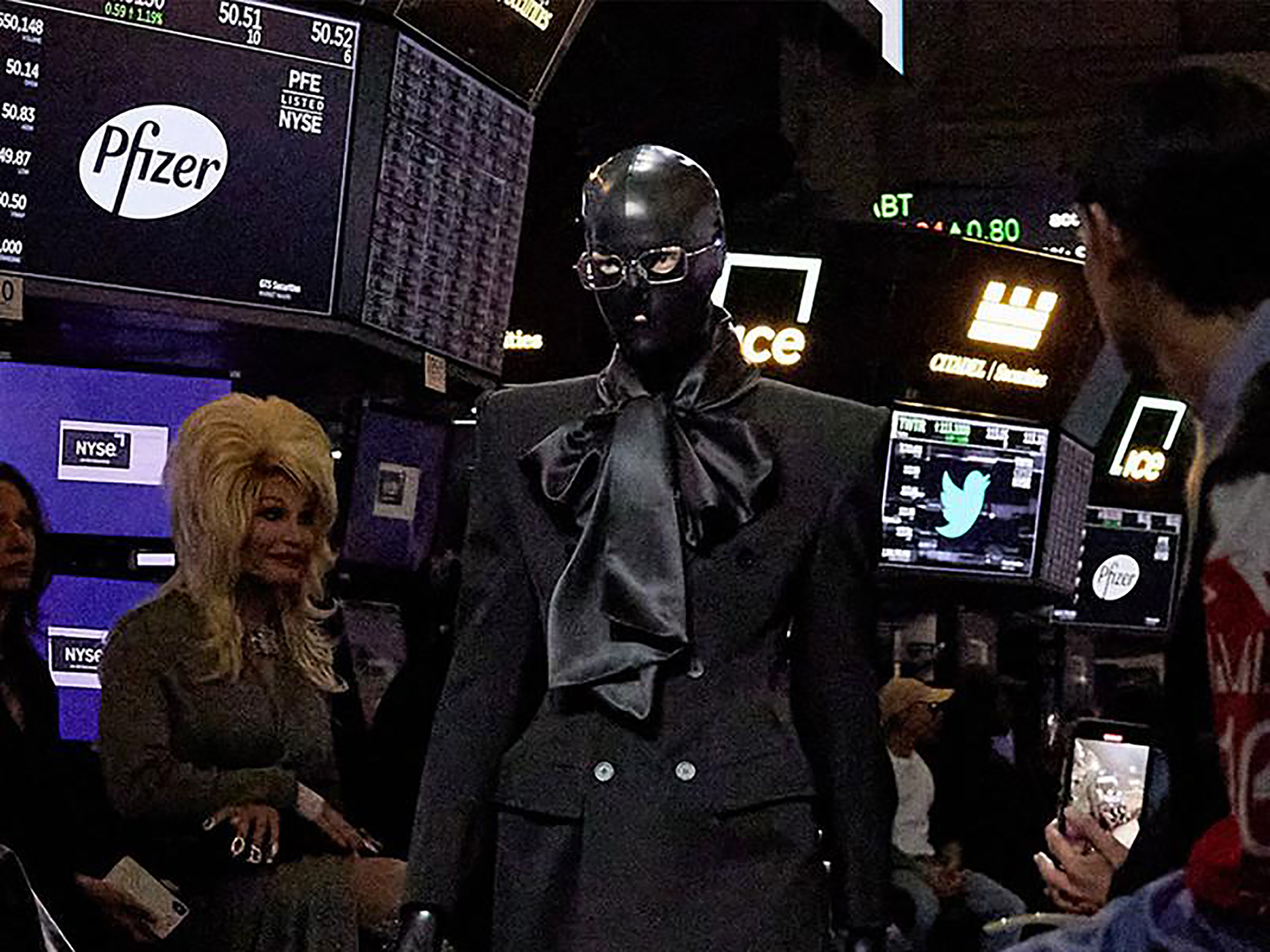 Balenciaga meets Wall Street. The brand hosted its spring 2023 fashion show at the NYSE, with models in latex masks and fetish bodysuits walking around the trading floor. It's a symbolic move before the fashion house starts accepting certain cryptocurrencies as payment. Celebrity guests included Kanye West, Alexa Demie, Megan Thee Stallion and NYC Mayor Eric Adams.