Europe Politics | Germany elections: Center left scents victory in tight vote.
Source: bbc.com
---
By Paul Kirby
BBC News, Berlin
Angela Merkel's anointed successor has refused to give up, but projected election results look increasingly bleak for German conservatives after a nail-biting race with the centre-left.
Armin Laschet is vowing to form a government, despite presiding over the CDU's worst performance in history.
The results are not yet final and the margin is small, but the centre-left SPD could be closing in on victory.
SPD leader Olaf Scholz said his party had a clear mandate to rule.
Exit polls predicted a dead heat, but this election has been unpredictable from start to finish and the result was never going to be the end of the story. For one thing, the outgoing chancellor is going nowhere until a coalition is formed - and this may have to wait until Christmas.
Her successor's task is to lead Europe's foremost economy over the next four years, with climate change at the top of voters' agenda.
Mr Scholz's SPD supporters greeted him in raptures, but it was only later when his party edged into the lead that he told a televised audience the voters had given him the task of forming a "good, pragmatic government for Germany".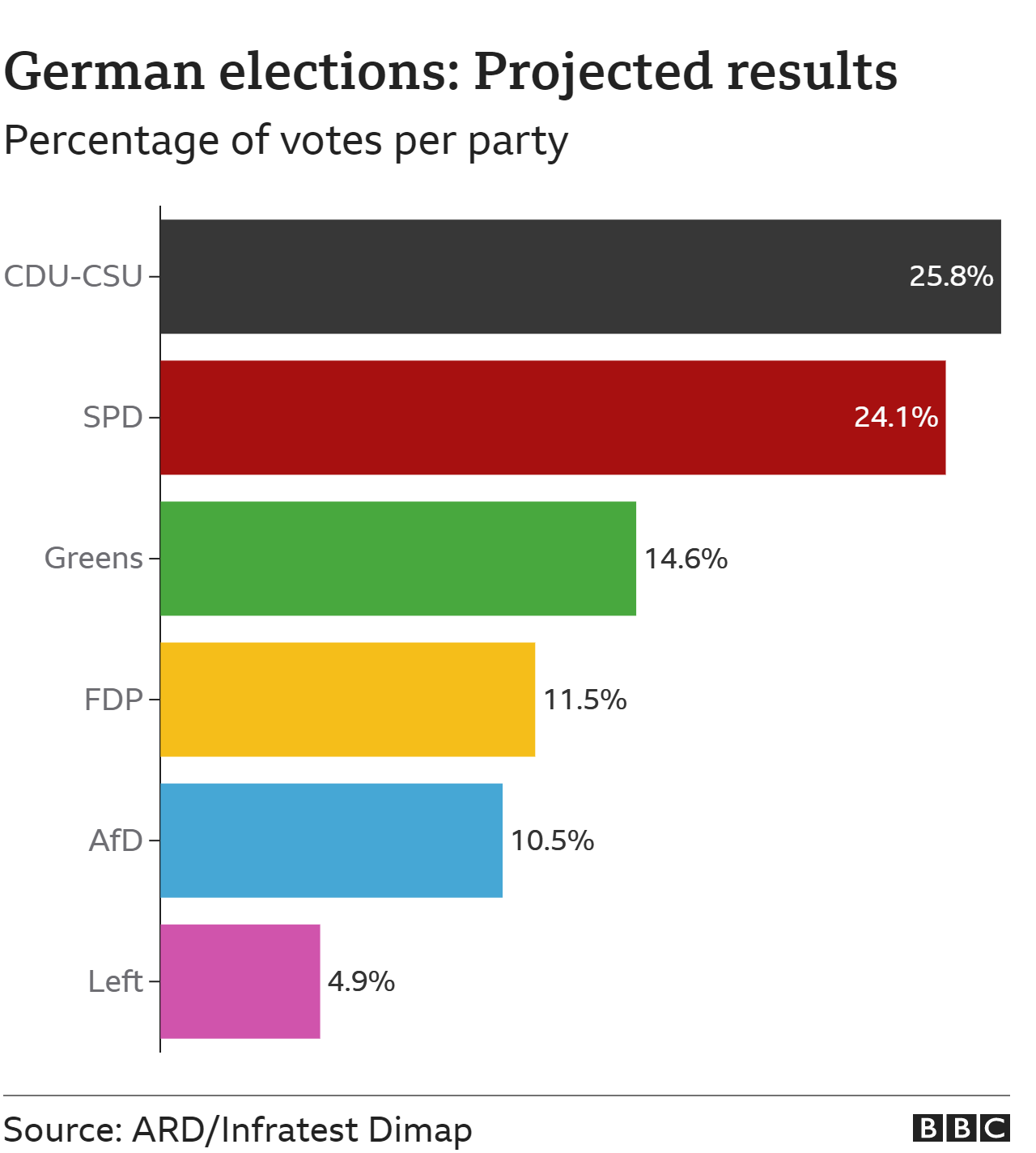 His conservative rival hit back, arguing it was about forging a coalition, not about getting "an arithmetic majority". Winner doesn't take all, in other words.
"Two maybe-chancellors and two kingmakers" was one of the headlines summing up Sunday night's rather scrappy result, but that is what it looked like.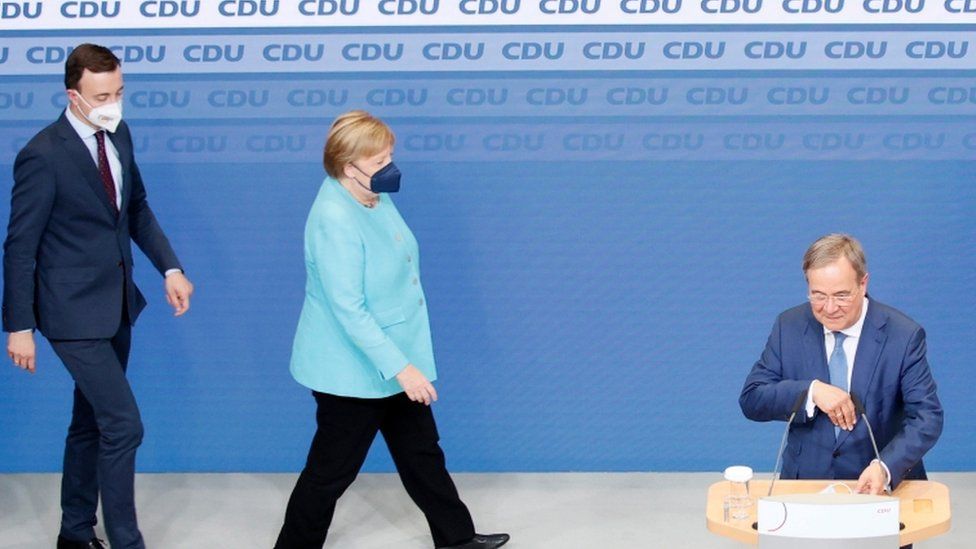 Because it's not just the Social Democrat and conservative leaders fighting for power. The two kingmakers are the Greens and the liberal, pro-business FDP.
Although neither party excelled, together they make up a quarter of the vote and would carry both of the big parties over the line.
So of all the possible coalitions, the two most likely are either the so-called traffic-light coalition, made up of the parties' colours - red (SPD), yellow (FDP) and the Greens - or the Jamaica alternative, black (CDU), yellow (FDP) and the Greens.
It is the first time that Germany is facing a three-way coalition, but this country has entered a new political era and the talking is yet to begin.