2-3 minutes - Source:
BBC
---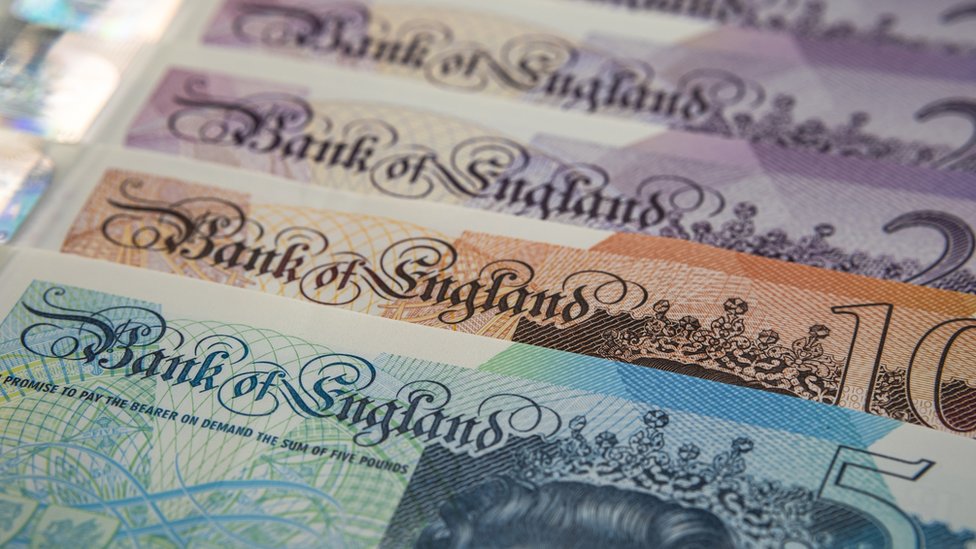 The Bank of England will pump an extra £150bn into the economy as it warned the resurgence of Covid-19 will lead to a slower, bumpier recovery.
Tighter lockdown rules, including new restrictions in England, are expected to push the UK into another downturn.
While it is expected to avoid another recession, the Bank believes unemployment will rise sharply as government support schemes wind down.
Policymakers also kept interest rates on hold at a record low of 0.1%.
The Bank expects the economy to shrink 2% in the final three months of 2020, before bouncing back at the start of 2021, assuming current restrictions loosen.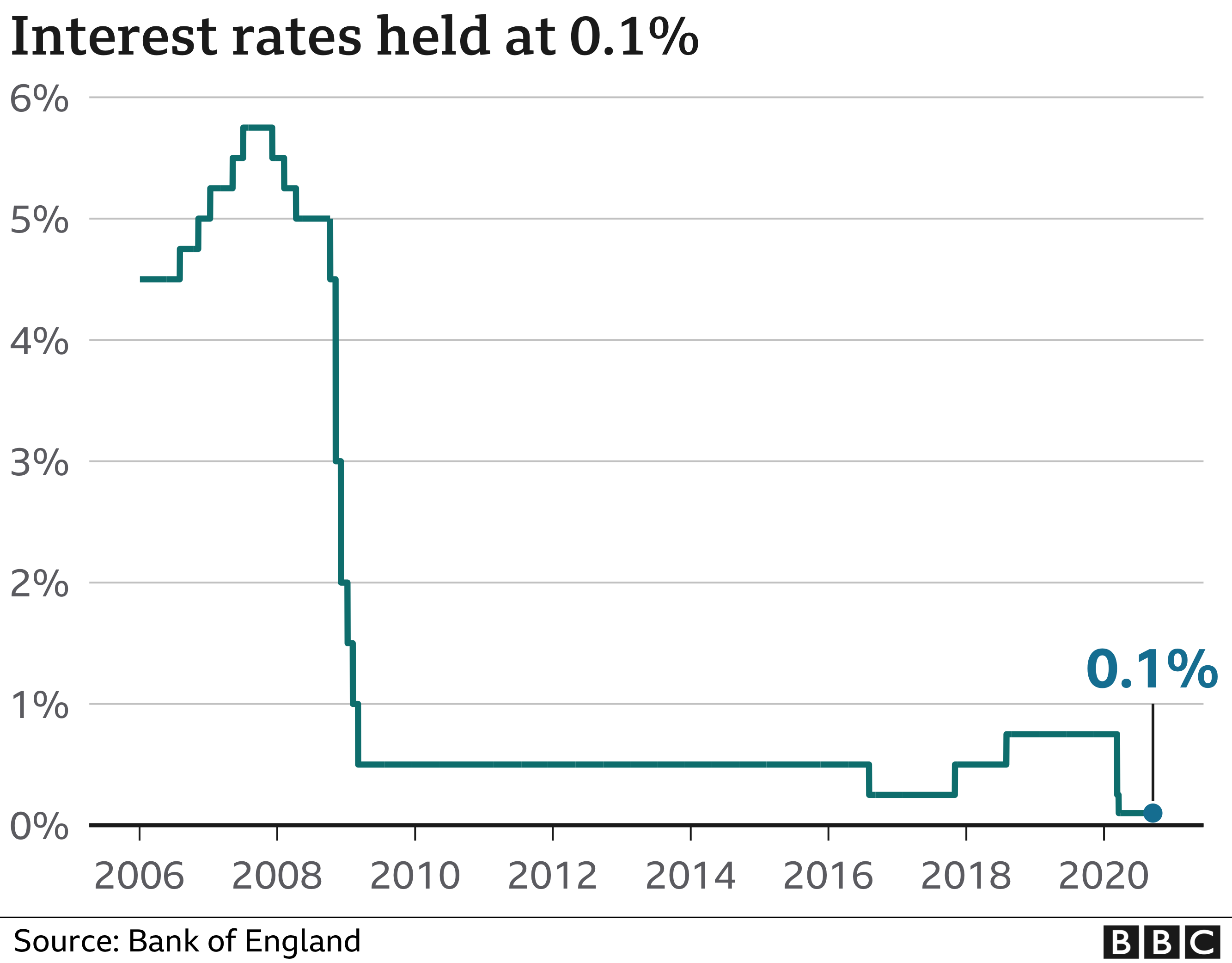 It does not expect the UK economy to get back to its pre-virus size until the following year.
Peak unemployment
Policymakers expect the economy to shrink 11% in 2020.
Unemployment is expected to peak at 7.75% in the middle of next year, which would be the highest rate since 2013.

The Bank of England is in charge of the UK's money supply - how much money is in circulation in the economy.
That means it can create new money electronically and the Bank spends most of this money buying government bonds through a process known as quantitative easing (QE).
QE is sometimes described as "printing money" but in fact no new physical bank notes are created.
Government bonds are a type of investment where you lend money to the government. In return, it promises to pay back a certain sum of money in the future, as well as interest in the meantime.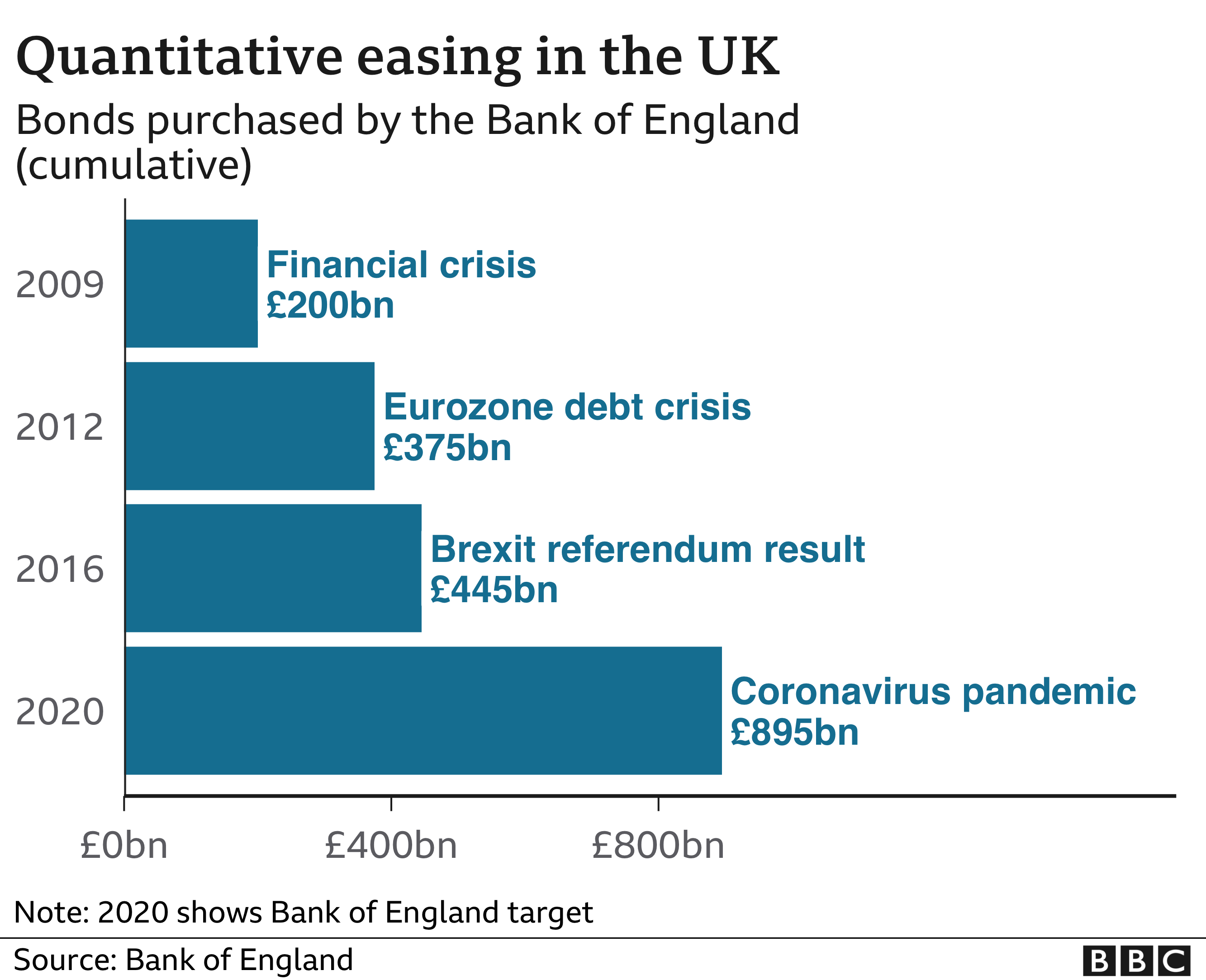 Buying billions of pounds' worth of bonds pushes the price up: when demand for anything increases, the price usually goes up too.
Many loan interest rates offered by banks to businesses and individuals are affected by the price of government bonds.
So if those government bond prices go up, the interest rates on those loans should go down - making it easier for people to borrow and spend money.

This represents a deeper downturn, and slower recovery than predicted in August.
The Bank said its forecast reflected "heightened health concerns and uncertainty about the outlook".
Enable Ginger
Cannot connect to Ginger Check your internet connection
or reload the browser
Disable in this text field
Edit
Edit in Ginger
Edit in Ginger
×