Rafaela Lindeberg
---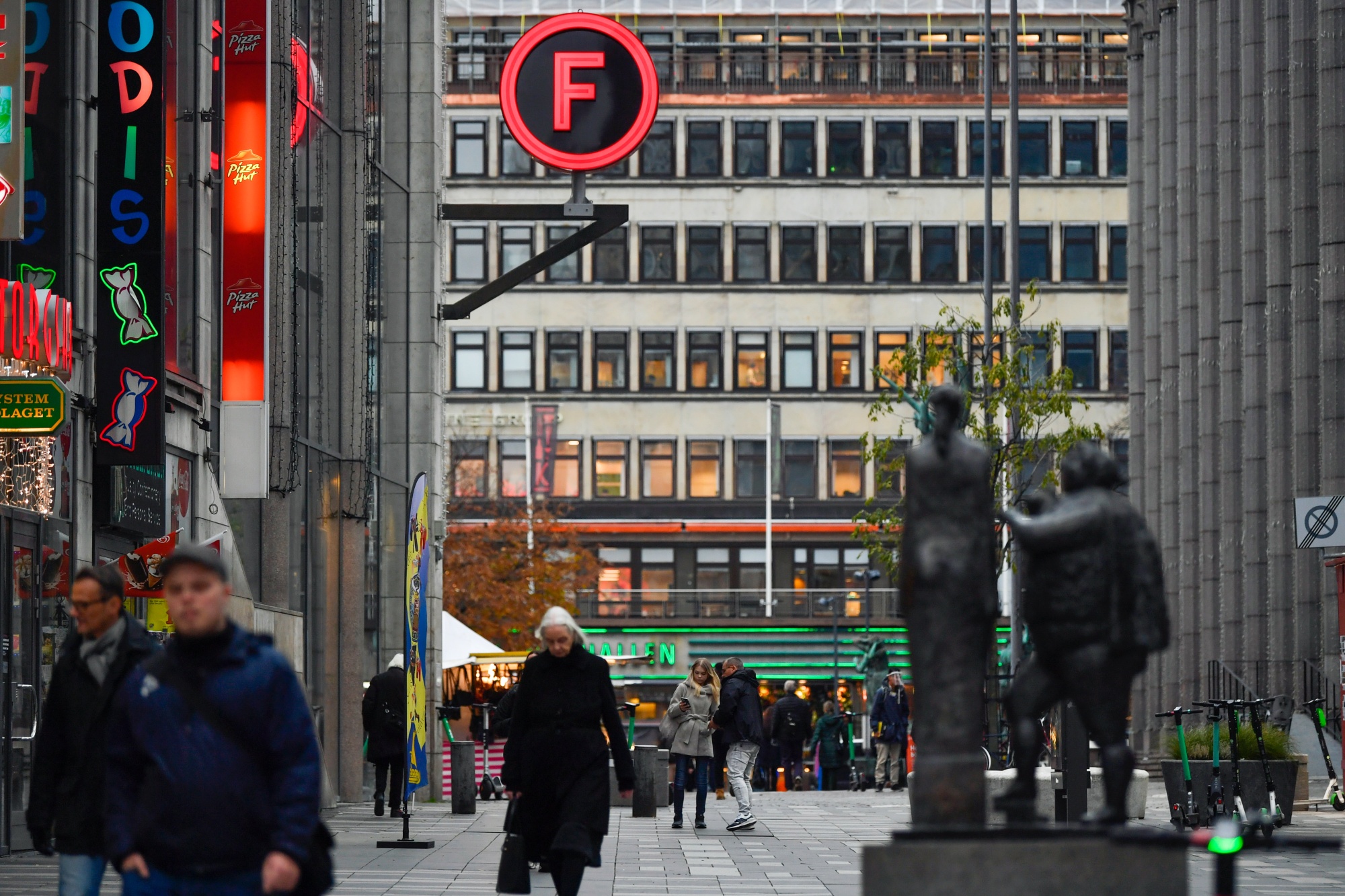 Sweden's economy has been harder hit by the Covid crisis than is reflected in the latest official forecasts, according to the governor of the Riksbank, Stefan Ingves.
"The recovery seems to be a little slower than we initially thought," Ingves said in an interview in Stockholm on Wednesday. "It is extremely difficult to assess how long this will take."
After a summer during which the pandemic seemed to be receding, infection rates have again started to spike as winter approaches and temperatures drop. In Sweden, the government is now resorting to tighter measures than were used in the spring, in an effort to fight back the virus.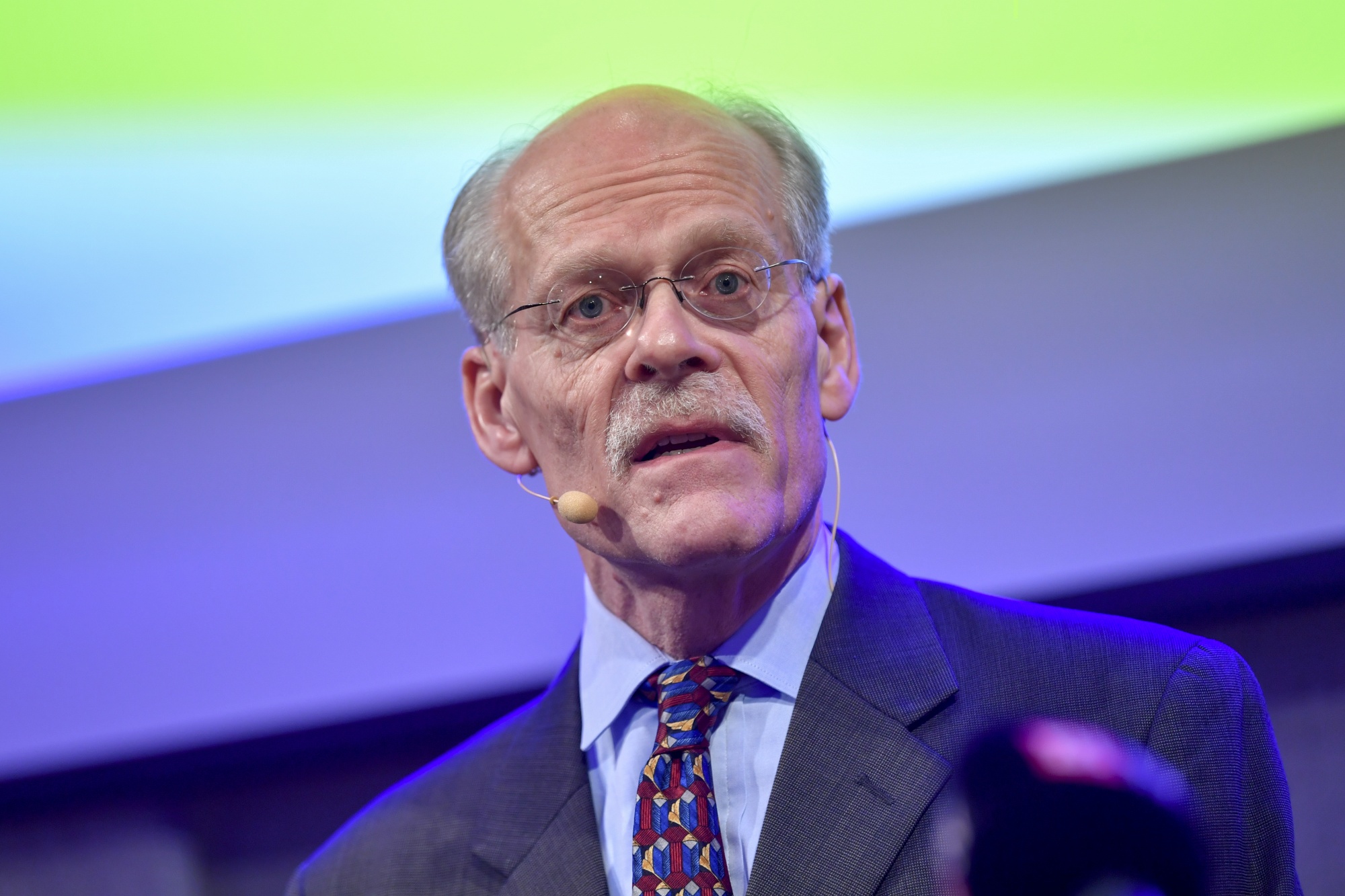 Read: Sweden Imposes Partial Lockdown of Bars With Alcohol Curfew
Robert Bergqvist, chief economist at SEB AB, said he doesn't see much evidence in the latest data that things are slowing down in Sweden. But "changed behaviors" are also making it harder to interpret the statistics that are available, he said.
"It sounds as if Ingves is preparing for more stimulus," said Bergqvist, who once ran the economic analysis unit at the Riksbank. That's likely to take the form of an expanded quantitative easing program by 20% to 600 billion kronor ($70 billion), he said.
The Riksbank's latest official forecast, from September, shows Sweden's economy shrinking 3.6% this year. The estimate was an improvement on the bank's previous prediction for a 4.5% contraction in 2020. The Riksbank also raised its guidance for 2021 slightly in September, to growth of 3.7% from 3.6% previously.
Inflation stagnated at 0.3% in October, well below the Riksbank's 2% target, according to data published on Thursday by Statistics Sweden.
Vaccine Hopes
Ingves, like some of his peers, cautioned against reading too much into efforts to produce a vaccine.
Stock markets shot up on Monday after an analysis showed that a vaccine being developed by Pfizer Inc. and BioNTech SE prevented over 90% of Covid-19 infections. The news was received as a game changer for global efforts to fight the virus, which has already killed more than 1 million people.
There are "lively discussions" about vaccines, Ingves said. But "it will take some time before everyone is vaccinated, and before this goes away."
Read: Central Banks Curb Vaccine Euphoria With Notice of Economic Pain
The Riksbank's benchmark interest rate has been zero since Ingves ended half a decade of negative rates last year. He's since made clear the Riksbank will rely on bond purchases, not rates, to support the economy.
The Riksbank has tested the limits of its toolbox this year, adding corporate bonds to its quantitative easing program for the first time. But Ingves signaled he'd be unlikely to make policy adjustments in response to developments in stock markets.
"We are, of course, looking at the financial sector, the banking system at large," he said. "The Riksbank's main focus isn't the stock market. The stock market is a risk market and that's something you have to live with, if you choose to put your money there. Sometimes it goes up and sometimes down."
— With assistance by Niclas Rolander
Enable Ginger
Cannot connect to Ginger Check your internet connection
or reload the browser
Disable in this text field
Edit
Edit in Ginger
Edit in Ginger
×