---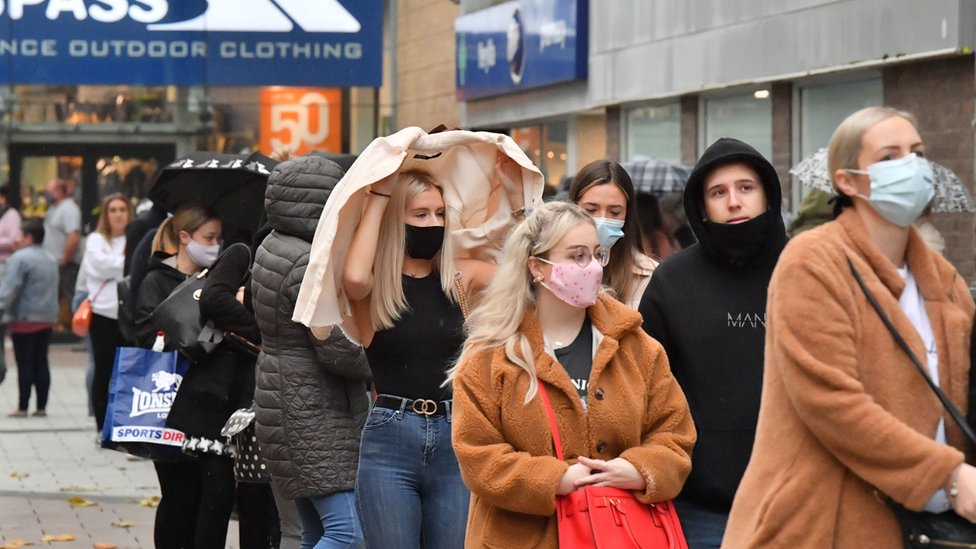 The UK's economy bounced back from recession with record growth of 15.5% in July to September, figures indicate.
The return to growth comes after a six-month slump induced by the first coronavirus lockdown.
However, the expansion was not enough to reverse the damage caused by the pandemic.
The country's economy is still 8.2% smaller than before the virus struck, said the Office for National Statistics (ONS).
Analysts warned that it was likely to shrink again in the final three months of the year because of the impact of renewed lockdowns in different parts of the country.
A second lockdown began in England on 5 November and is due to finish on 2 December.
In September, growth was 1.1%, marking the fifth consecutive month of expansion.
However, that was weaker than the levels seen in previous months.
"While all main sectors of the economy continued to recover, the rate of growth slowed again, with the economy still remaining well below its pre-pandemic peak," said Jonathan Athow, deputy national statistician for economic statistics.
"The return of children to school boosted activity in the education sector. Housebuilding also continued to recover, while business strengthened for lawyers and accountants after a poor August.
"However, pubs and restaurants saw less business after the Eat Out to Help Out scheme ended and accommodation saw less business after a successful summer."
Enable Ginger
Cannot connect to Ginger Check your internet connection
or reload the browser
Disable in this text field
Edit
Edit in Ginger
Edit in Ginger
×