---
Chinese censors on Thursday cut off CNN's coverage of the deaths of 39 Chinese nationals found in a truck in England the day before.
It is not uncommon for China to censor negative or sensitive stories covered by international broadcasters.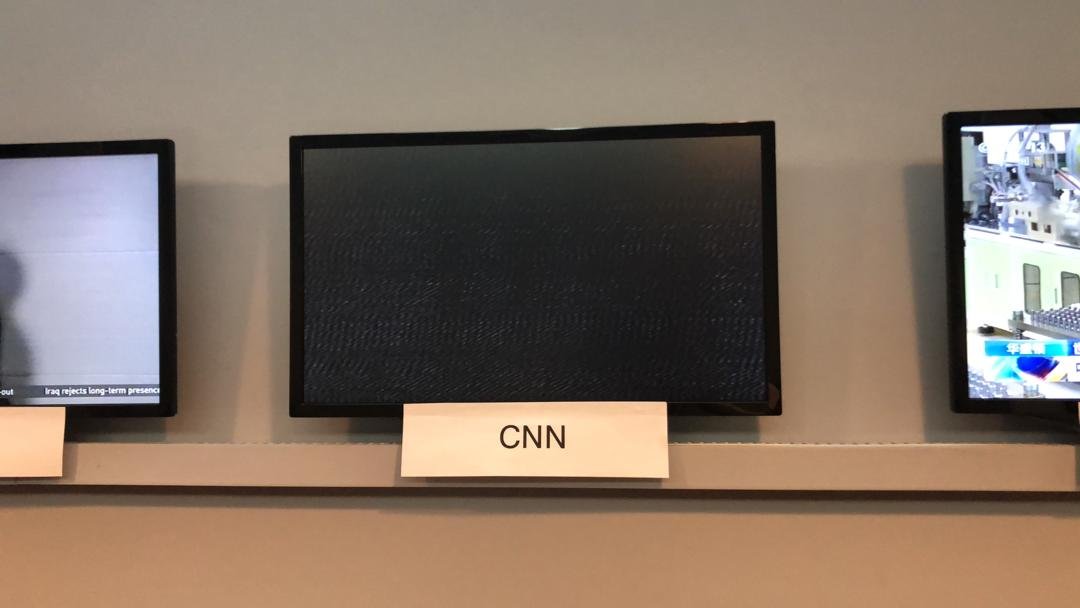 Belgium has now opened an investigation into the deaths of 39 people on a truck in the UK, according to the country's Federal Public Prosecutor's Office.
In a statement released Thursday morning it said the investigation "will focus on the organizers of and all other parties involved in this transport."
The preliminary findings of the prosecutor outline the origins and initial movements of the container carrying the group. Here's their timeline of the container's movements:

It arrived at Zeebrugge port in Belgium on Tuesday at 2:49 p.m. CET (1:49 p.m. BST)
It left the port that same afternoon
It arrived in Purfleet in England on Wednesday at 1:00 a.m. CET (12:00 a.m. BST.)
It remains unclear when and where the victims entered the container.
Chinese officials will make their way to Essex after it was confirmed that the 39 people found dead in a truck at an industrial park Wednesday were all Chinese nationals.
"Staff from the Chinese Embassy in the UK are en route to the scene to verify relevant information," China's Ministry of Foreign Affairs announced in an online statement.
Shortly after, the embassy in the UK released a statement on the tragedy.
"We read with heavy heart the reports about the death of 39 people in Essex, England. We are in close contact with the British police to seek clarification and confirmation of the relevant reports, " the statement read.
UK police now believe that all the people found inside a container on Wednesday were Chinese nationals, according to the latest update on the investigation's progress Thursday morning.
"Of these, 38 are believed to be adults, and one is a young adult woman. We previously reported that she may have been a teenager. We have since confirmed that eight of the deceased are women and 31 are men and all are believed to be Chinese nationals," Essex police said in a statement.
The statement continued that a full coroner's process must be undertaken for each person to establish a cause of death before the investigation will move on to attempting to identify each individual found in the container.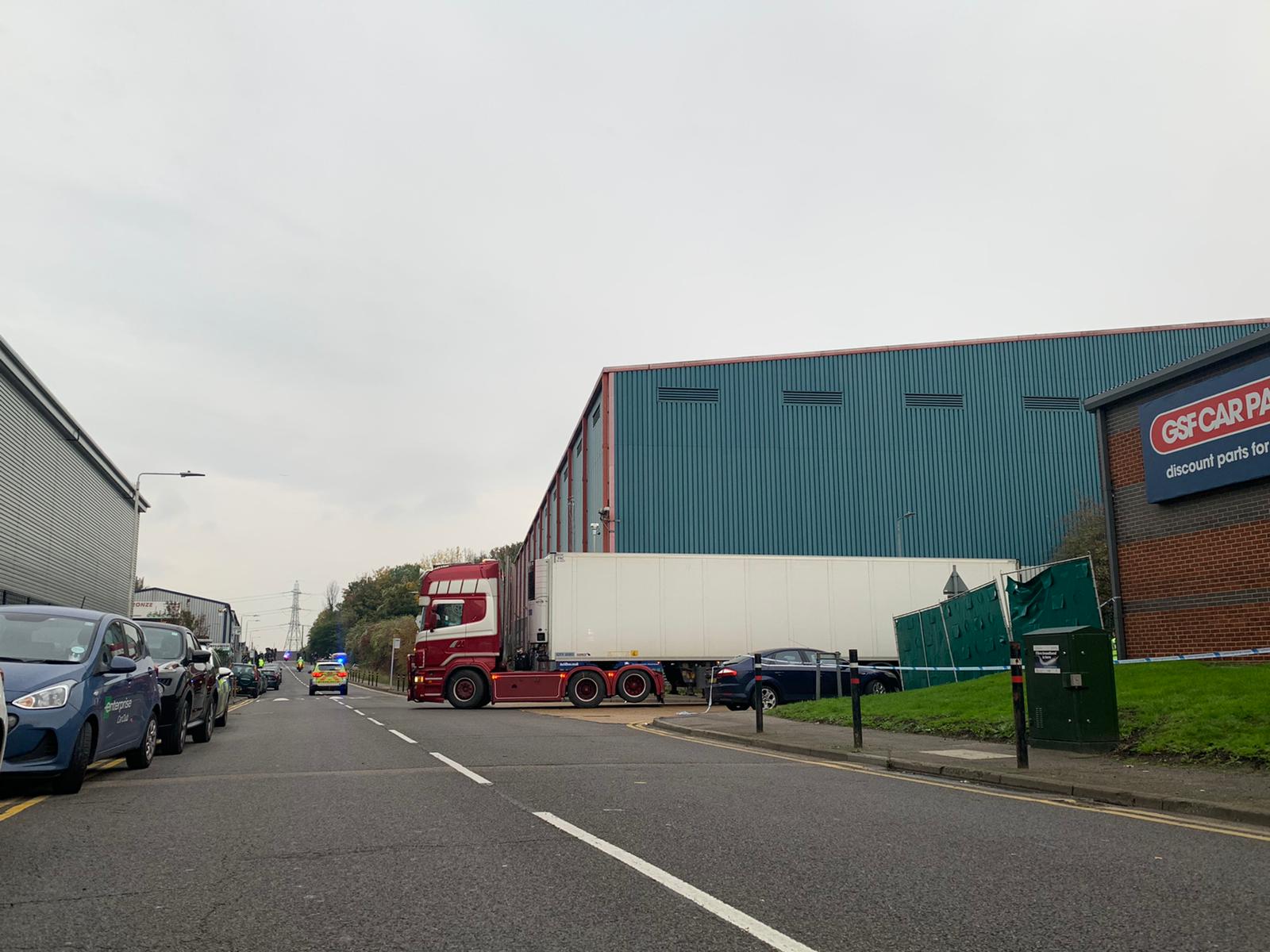 Bulgaria's Prime Minister said today that the truck found with 39 bodies inside in Grays, England, had not entered Bulgaria since 2017.
Speaking on Bulgarian television channel bTV, Bulgarian Prime Minister Boyko Borissov said: "The truck was registered in 2017, in Bulgaria."

"It then leaves Bulgaria, and never re-enters Bulgaria again," he said. "There is no way that we can be connected, except for the registration plate of the truck. Despite this, we are working very well with the British authorities."
Some background: CNN saw the truck being moved later on Wednesday. Police said it would be moved to a "secure location" at Tilbury docks, about a 20-minute drive away from Grays, to "maintain the dignity of those who have lost their lives."
Paul Berry — a local councilor for Armagh in Northern Ireland — identified the driver of the truck as Morris Robinson. Berry told CNN that he learned of the arrest after speaking with Robinson's father.
In a separate incident, nine people — all alive — have been found in the back of a truck, the UK's Kent Police said in a statement today.
They were found on a highway and "are now being checked as a precaution by the South East Coast Ambulance Service before they are passed to Home Office immigration officers," the statement said.
The discovery comes after 39 bodies were found in a truck container in Essex. The driver has been arrested on suspicion of murder and an investigation is underway.
The driver of a truck that was found with 39 bodies inside in the town of Grays, England, on Wednesday has been identified by a local councillor as Morris Robinson.
Paul Berry, the local councillor for Armagh (the area where Robinson lives in Northern Ireland), told CNN he learned of the arrest after speaking with Robinson's father.
Berry confirmed to CNN the identity of the driver, saying that he was known locally as "Mo." He said Robinson's family is "salt of the earth and clearly we need to give them space".
Earlier Wednesday, Essex Police said a 25-year-old man from Northern Ireland remains in custody on suspicion of murder.
"I will not be commenting on the identity of the suspect of this man," Deputy Chief Constable of Essex Police Pippa Mills said during a news conference.
Here's a photo of Robinson:

The British Red Cross will assist in the identification process and offer support to families, an official told reporters.
"I can't overstate how big a tragedy it is that 39 people felt like they had no better option than to get in the back of this truck and obviously it's ended in an absolute tragedy," said Matthew Carter, an emergency communications delegate for the British Red Cross.
He said the Red Cross is also offering support to the forensic team.
"Somewhere where they can come and reflect, have a chat. It's not something they (forensics) deal with on a day to day basis," Carter said.
Detectives are still piecing together the series of events that led to the discovery of 39 bodies in a truck in an Essex industrial estate. Here are the key timings that have been established by Essex Police thus far.

12:30 a.m.:

The container is now thought to have traveled from the Belgian port city of Zeebrugge into Purfleet, Essex, and docked in the Thurrock area shortly after 12:30 a.m., according to police The tractor unit of the truck is believed to have originated in Northern Ireland.
1:05 a.m.: Police say they believe the truck and container left the port shortly after 1:05 a.m. local time.

1:40 a.m.:

Shortly after this time, ambulance workers called police to report that 39 people had been discovered dead in the container of a truck at the Waterglade Industrial Park in Eastern Avenue.