Good Morning. In today's edition, President Trump makes his case for a border wall, the planned American withdrawal from Syria becomes more complicated, cancer deaths in the U.S. decline, and more.
President Trump argues for a border wall.
In a
televised prime-time address
Tuesday, the president said a barrier along the southern border is necessary for national security, calling for lawmakers to fund it and end the partial government shutdown. Democratic congressional leaders responded,
rejecting a wall as unnecessary
and accusing Mr. Trump of stoking fear to gain support for his cause.
Republicans and Democrats have different views on the extent of the problem associated with undocumented immigrants and how to address the issue. Mr. Trump says it is a significant contributor to crime and a big cost to the government. Democrats say he overstates the problem. Here is a look at some of the numbers behind U.S. immigration.
In his speech, Mr. Trump offered a variety of justifications for the wall, reiterating some themes from his campaign rallies. He rattled off statistics of illegal drugs crossing the U.S.-Mexico border, sharing stories of human trafficking and of crimes allegedly committed by illegal immigrants. In their response, Democratic leaders said that while they agree on the need to strengthen border security, a physical wall would be expensive and ineffective.
The shutdown is freezing the IPO market. The partial closing of the Securities and Exchange Commission is forcing companies that were seeking to list shares this month to postpone plans. Biotechnology companies could be put in the most perilous positions.
Turkey's president threatens U.S. plans to leave Syria.
President Recep Tayyip Erdogan threatened military strikes against American allies fighting in the region and angrily
refused to meet
with John Bolton, President Trump's national security adviser. Mr. Bolton had called for Turkey to protect a U.S.-backed Kurdish militia that Ankara calls a terrorist organization, and his failure to strike a deal with Turkey could delay a U.S. withdrawal indefinitely.
From reporter Dion Nissenbaum:
The Trump administration's efforts to get U.S. troops out of Syria just got more complicated. Turkish President Erdogan may call President Trump to try to get him to drop the demand that Turkey refrain from targeting U.S.-armed Kurdish fighters in Syria. It will be up to Mr. Trump to decide whether to side with Mr. Erdogan or the Kurdish fighters who led the fight against Islamic State.
Social-media heavyweights ask outsiders to help referee content.
Facebook, Twitter and Google's YouTube are
soliciting advice
from hundreds of outside groups, a growing number of which lean to the right. The companies have also warmed up to behind-the-scenes lobbying by the groups. Twitter, for example, consulted a conservative political activist before ultimately banning conspiracy theorist Alex Jones. These added voices have spawned a new set of problems: complaints, legal battles and public fights.
From reporter Kirsten Grind:
Facebook and Twitter are under intense pressure to better police the toxic content on their platforms. But by opening up the door to outside advice from hundreds of organizations, they are opening themselves up to many more problems. Now those outsiders are lobbying behind the scenes to get certain users kicked off the tech platforms, or to help them remain.
Facebook's CEO wants to discuss tech's issues.
In a blog posting, Mark Zuckerberg said he plans to
host public discussions
this year on the role of technology in society, including such topics as the role of information gatekeepers and how the internet can strengthen society.
Cancer deaths in the U.S. fall 27% over 25 years.
The decline
means an estimated 2.6 million fewer people died of the disease during that period, according to a report from the American Cancer Society.
The improvement reflects efforts to reduce smoking. Advances in detection and treatment of cancer at earlier stages were also a factor. But researchers said obesity could influence future projections.

One woman's cancer journey illustrates the progress. Lung-cancer survivor Terri Ann DiJulio was struck by how much had changed in the 12 years between her two cancer bouts.
The U.S. and China narrow trade differences

.
Although the two sides are far from forging a deal, they progressed on issues such as the purchases of U.S. goods and services and widening access to China's markets.
Remaining hurdles
include figuring out how to hold Beijing to commitments to prevent Chinese companies and officials from pressuring U.S. partners into transferring technology against their will. Both sides are optimistic about a next round of talks, likely to be held later this month in Washington.
China is pushing to meet U.S. demands. It approved imports of five new varieties of genetically modified crops Tuesday, paving the way for American companies to sell more biotech seeds to China.

Trade progress drove U.S. stocks higher. Ten of the 11 sectors in the S&P 500 advanced Tuesday, led by gains in trade-sensitive industrial stocks with exposure to the Chinese economy. Stocks in Europe and Asia extended gains today.
MicroLED will change the face—and shape—of TV.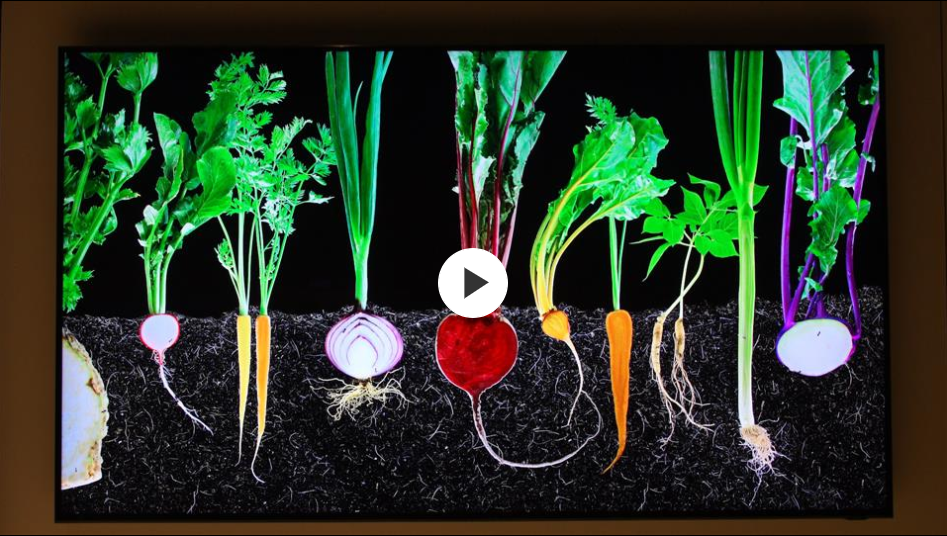 PHOTO: EMILY PRAPUOLENIS/THE WALL STREET JOURNAL

A new technology called MicroLED, on display at this year's CES tech show in Las Vegas,
makes TV screens more beautiful
and enables them to use less power. It even allows viewers to build their own screens using tiles. The challenge is making the technology affordable. Our
David Pierce explains
from the event.
PHOTO: JOHN LOCHER/ASSOCIATED PRESS

Gun Control:
Democrats introduced legislation aimed at
expanding background checks
on almost all gun sales, a measure expected to pass the House but stall in the Republican-led Senate.
Fed Minutes:
The Federal Reserve is set to
release the minutes
of its December policy meeting today, providing more detail about how officials there viewed the risks to economic growth when they raised interest rates.
Russia Investigation:
As special counsel Robert Mueller's inquiry into Russian electoral interference show signs of nearing an end, attorneys for former Trump campaign chairman Paul Manafort
inadvertently disclosed
that he gave 2016 presidential polling data to a Kiev associate U.S. officials have linked to Russian intelligence. Separately, the
Supreme Court rejected
an unnamed foreign company's effort to avoid penalties for defying a grand jury subpoena that appears to be part of the Russia probe.
Today's Question and Answer
In response to our question about the White House's approach to the government shutdown:
Dave Whisner from Arizona said: "Just as the U.S. should not act as the world's policeman, nor should it act as the world's refugee camp....So, yes, if a government shutdown is our only means of securing the $5 billion needed to build the wall and, thus, take a big step toward border security, then so be it. But let's extend the shutdown to the salaries, perks and benefits of our elected officials. We should all be ashamed of what we're doing to the lives of our federal employees."
Jan Rogers Kniffen from Connecticut shared: "The White House wants to make the shutdown as painless for the public and government employees as possible and as painful for the Democrats in Congress as possible....The president is very serious about border security and he wants Middle America to believe that, and he wants them to believe that the Democrats in Congress are not. He is succeeding in that goal."
Ben Richmond from Washington, D.C., wrote: "Instead of doubling down on a wasteful campaign promise that few Americans support, the White House should work to end the irresponsible shutdown by working with congressional leaders in both parties to identify useful, efficient border-security items it wants appropriated, barring the wall. If this goes nowhere, Congress should pass the original Senate appropriations bill and use its constitutional power to override a veto."
Question for tomorrow's 10-Point:
Going back to
our story above
, what are your thoughts on outsiders helping to police content for social-media companies? Email us your comments, which we may edit before publication, to
10point@wsj.com
, and make sure to include your name and location.
The 10-Point was the name given to the news column that runs on the front page of The Wall Street Journal.