What's News
Here's what we're watching as the U.S. business day gets
under way
:
Mattis is quitting over a split with Trump. In a pointed letter to the president, Defense Secretary Jim Mattis said his views
no longer "aligned"
with Mr. Trump's, and that he would leave early next year—an abrupt departure of a military figure considered a stalwart of national security.
Trump orders a big troop reduction in Afghanistan. A day after a contested decision to pull American military forces from Syria, officials said about half of the 14,000 U.S. forces in Afghanistan will return home in the coming weeks, the start of a
total pullout
that could take many months.
Mattis exit removes a voice of moderation. Mr. Mattis, along with White House aides and fellow generals John Kelly and H.R. McMaster,
were
seen as
cautious and experienced
policy hands in a White House that was known for its
turbulence,
writes Journal reporter Vivian Salama.
The stage is set for a partial government shutdown. The House passed a bill with $5.7 billion in funding for the border wall, sending the Senate a bill almost certain to be blocked by Democrats. If seven spending bills aren't passed by 12:01 a.m. on Saturday, parts of the government
will cease to operate
.
Stocks dive as Nasdaq nears a bear market. The fourth quarter's continuing
stock-market rout
pulled all three major U.S. indexes deeper into the red as worries continue to mount over a possible government shutdown and the Fed's latest guidance on interest rates. On Friday,
global stocks continued
to fall.
Carlos Ghosn is rearrested. The chances of bail for Nissan's former chairman were derailed when Japanese prosecutors cited new suspicions that he
shifted personal losses
to the
auto maker
.
U.K. airport reopens after flight suspension. London's Gatwick Airport partially resumed flights after
unauthorized drone activity
forced it to take the highly unusual action of grounding planes for more than a day.
The U.S. charged China intelligence officials over hacking. Charges against two Chinese citizens allegedly tied to a state-sponsored campaign to
steal sensitive information
from businesses and several U.S. government agencies come amid a broader push by the U.S. to deter
cyberattacks
and technology theft and reset trade relations with Beijing.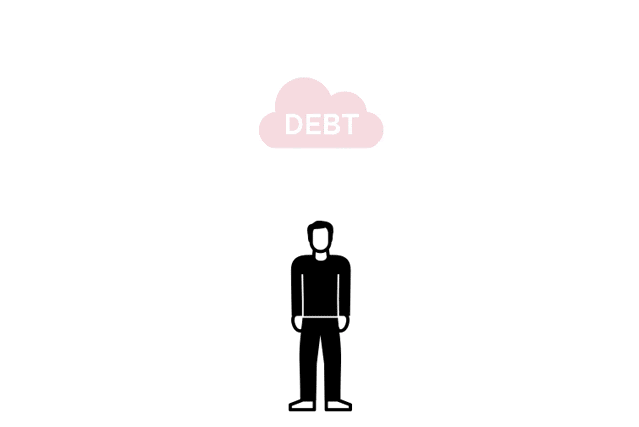 How seniors became the new face of borrowing in America. The golden years are supposed to be free of financial burden. Here's why
that is no longer true
What's Trending
PHOTOS: MADDIE MCGARVEY FOR THE WALL STREET JOURNAL
"The older you are, the longer you are unemployed." Nearly eight million older Americans are
out of work
or stuck in low-quality jobs, denying them a crucial time to accumulate savings.
Make the most of your failed Bitcoin gamble and sell now. Almost the only good thing about investing in cryptocurrencies in 2018 was the tax break. The
popping of the crypto bubble
has been painful, but a quick sale (and repurchase, if you choose) may lower your taxes, says the Journal's Tax Report.
These states are on the cusp of losing power in the House. Two years ahead of the 2020 Census, new 2018 population figures show at least a half-dozen congressional seats are likely to shift—and point to which states will be competing for
the last few seats
.
Is it really five stars? It's on us to better understand the complicated world of Amazon reviews before we make a purchase. But it's on Amazon to start
rethinking the star system
entirely, the Journal's Joanna Stern says.
Markets corrected investor mistakes this year, and it hurts. The S&P 500 soared above average forecasts in the first nine months of 2018, but since then things have gone
horribly wrong
. History offers a guide about whether the selloff of the past three months might be the start of something much worse, our columnist writes.
How LeBron James became Stephen Curry. He's shooting more 3-pointers, longer 3-pointers and trickier 3-pointers. The best player in the NBA has adapted to
basketball's evolution
.
A perilous journey to escape Kim Jong Un's North Korea.
A father and son embarked last winter to
defect from North Korea
and join their family in Seoul, only to lose one another on a long and wrenching journey.
Malaysia's finance minister wants $7.5 billion from Goldman. The U.S. bank should pay the amount in reparations over its business with the scandal-ridden 1MDB state investment fund, Malaysia's finance minister said, piling on to the criminal charges Kuala Lumpur filed against the Wall Street bank earlier this week.

via Financial Times
Twelve people hospitalized with infections from stem-cell shots. Several patients became seriously ill after receiving injections that supposedly contained stem cells from umbilical cord blood, according to the FDA, which issued a warning to the California company, Genetech, that made the blood product they were given.

via the New York Times
Copyrighted works will enter public domain. At midnight on New Year's Eve, all works first published in the U.S. in 1923 will enter the public domain. It has been 21 years since the last mass expiration of copyright in the U.S.

via Smithsonian.com
Bomb Kills Hundreds on Pan Am Flight
A flight from Frankfurt to Detroit ended in disaster after a bomb destroyed the aircraft, killing all 243 passengers and 16 crew members, as well as 11 people on the ground. The debris from Pan Am Flight 103 landed in Lockerbie, a town in southwestern Scotland. After three years of investigations, arrest warrants were issued to two Libyan nationals, who were handed over by Muammar Gaddafi in 1999 after protracted negotiations and sanctions.
In 2003, Gaddafi paid compensation to the victims' families and accepted responsibility for the attack, although he never admitted to ordering it.