By Tony Czuczka
---
Germany's parliament called on the U.K. to accept the European Union's non-negotiable exit deal, lining up behind Chancellor Angela Merkel hours before EU leaders meet embattled Prime Minister Theresa May.
"Any hope that rejection of the agreement will lead to its renegotiation will necessarily turn out to be illusory," lawmakers from Merkel's three governing parties said in a resolution passed in the lower house on Thursday.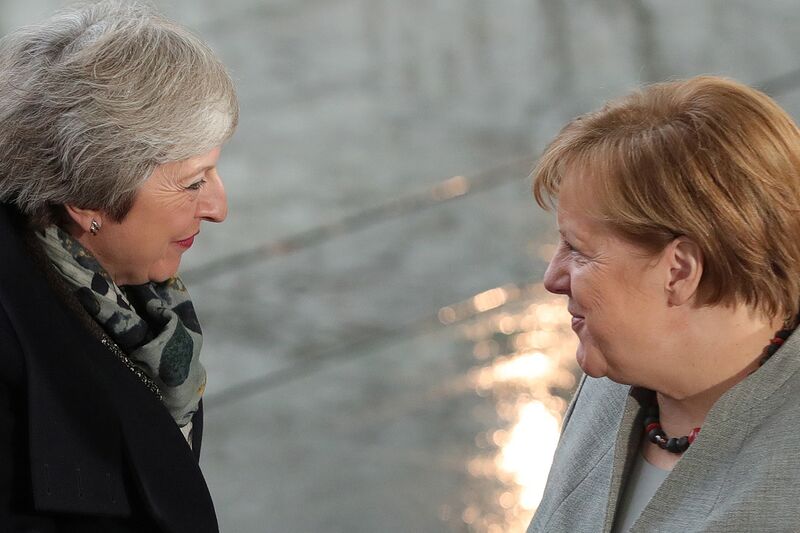 The message from Berlin seeks to prod British lawmakers to back the accord and avoid a disorderly Brexit. Even so, speakers during the debate expressed skepticism that May would muster a majority in the House of Commons and wondered whether U.K. leaders are losing touch with reality.
Britain's political class is "steering an entire country into the iceberg of reality," Bild, Germany's most-read daily newspaper, said in an editorial. Both main parties are "playing for time instead of taking a clear stance and accepting the fact that leaving the EU has a price tag," Bild said.
"The next steps are ratification by the European Parliament and the British Parliament," according to the resolution. "It must be clear to all that the delicately balanced package can't be unraveled. No exit agreement that's better or more fair to both sides will be on offer."
The measure reflects disillusionment and exasperation with the U.K. among German business leaders and policy makers, who have expressed regret at every turn about Britain's decision to leave the union while insisting it can't have the EU's full benefits if it doesn't share its obligations.
"When I look at Britain, I have the impression that they've lost their compass for the facts," Detlef Seif, the senior member of Merkel's Christian Democratic Union in parliament's European Affairs Committee, said in a floor speech.
— With assistance by Birgit Jennen
Source: Bloomberg