bloomberg.com
by Lorcan Roche Kelly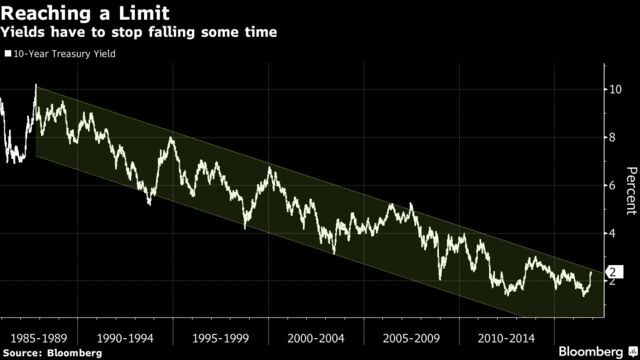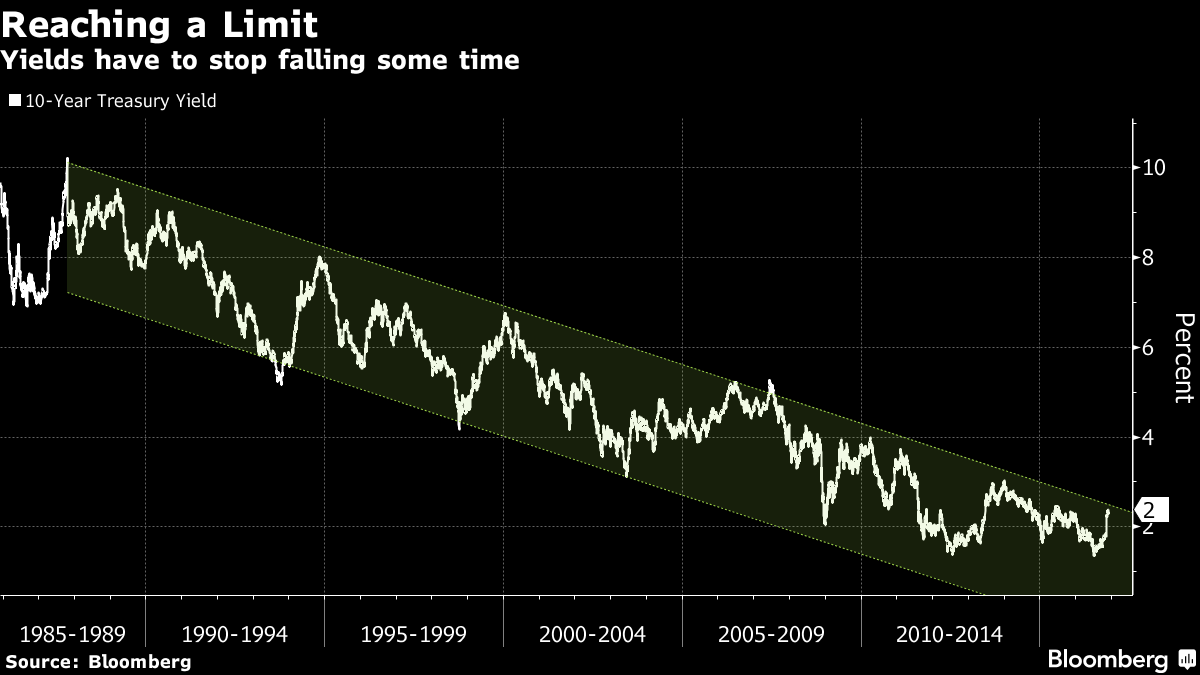 Want to receive this post in your inbox every morning? Sign up here.
The bond market's 30-year bull run may be ending, OPEC strikes a deal, and China's economy is doing just fine. Here are some of the things people in markets are talking about today.
Bond market's worst month
The Bloomberg Barclays Global Aggregate Total Return Index had
its worst month
since its 1990 inception in November, as the rout saw $1.7 trillion wiped off the index's value during the month. The outlook isn't great for fixed income either, with European sovereign debt
looking vulnerable
, Chinese rates
continuing to rise
, and Treasuries under pressure from the
administration change
.
OPEC deal. Now what?
The first thing that happened yesterday, after details of the first OPEC deal to
cut production
in eight years were made public, was an
8 percent rally
in oil. While a barrel of West Texas Intermediate for January delivery was trading at
$49.85 at 5:14 a.m. ET
, questions are already being asked about
how sustainable any rally will be through 2017
, as increasing shale output and investments in Asia and the North Sea are likely to keep a lid on crude. Goldman Sachs Group Inc. is more bullish, saying oil could break through
$60 a barrel
in the first half of next year, if the deal is fully implemented.
China chugs along
China's official factory gauge
climbed to 51.7 in November
, matching the highest level since 2012, while non-manufacturing PMI climbed to 54.7. Chinese shares trading in Hong Kong rose to a
two-month high
after those positive economic data were released. There are still concerns about the sustainability of growth there, as regulatory changes
continue to drive
hot-money flows from sector
to sector
.
Markets mixed
Overnight, the MSCI Asia Pacific Index
rose 0.6 percent
, while Japan's Topix index added 0.9 percent as the OPEC deal lifted energy stocks and the weak yen boosted exporters. In Europe, the Stoxx 600 Index was
0.3 percent lower
at 5:30 a.m. ET as investors await this weekend's Italian referendum. S&P 500 futures
slipped 0.1 percent
.
Loads of data
Unemployment in the euro zone
dropped to 9.8 percent
, the lowest level since July 2009, while U.K. manufacturing
expanded less than forecast
as inflationary pressures continue to build. Ahead of tomorrow's
big jobs number
, there is a raft of U.S. data to look forward to. At 8:30 a.m. ET weekly jobless claims numbers are released, with Markit manufacturing PMI due at 9:45 and ISM manufacturing at 10:00. Today, we will also get U.S. auto-sales numbers for November, with analysts expecting 17.7 million total.
What we've been reading
This is what's caught our eye over the last 24 hours.