theguardian.com
Press regulation, ITV job cuts, Poldark sex row
MediaGuardian's top stories
Max Mosley-funded press regulator would be 'attack on free speech'
ITV cuts 120 jobs as Brexit uncertainty slows UK TV ad market
Leading screenwriter says Poldark sex scene is 'rape, clear and simple'
AT&T and Time Warner shares fall as investors' doubts over merger grow
Facebook to consider public interest before removal of posts violating guidelines
Daily Mail and Sun face complaint from Green party over Calais refugee images
Football Association signs six-year FA Cup overseas TV rights deal
'Jackie' testifies: Rolling Stone story was 'what I believed to be true at the time'
Curt Schilling joins Breitbart to fight 'progressive, socialist agenda'
Big Brother: Biggins' comments about bisexual people 'did not breach rules'
Sky and Virgin Media could be forced to give iPlayer and CBeebies better slots
Best of the rest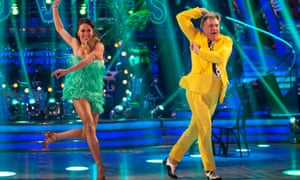 Strictly
stars
banned from 'killer clown' costumes for Halloween: "There is too much risk"
(Mirror)
UK ad spend
forecast for 2016 upgraded as Brexit to impact next year
(Campaign)
AT&T
chief at the reins for another big deal
(Financial Times £)
Gavin MacFadyen,
defender of WikiLeaks founder Julian Assange,
dies at 76
(Washington Post)
Top Gear
hit with more trouble as
Matt LeBlanc's £90,000 Russian SUV breaks down after driving through reservoir
(Mirror)
And finally...
Speculation about Donald Trump's post campaign career if he loses the US election has centred around some sort of TV network and forays by his allies into Facebook live streaming have given us a hint at what it might look like. However, if the latest attempt - Live from Trump Tower, is anything to go by, they may have to do a lot more to become the darling of the alt-right.
As our reviewer put it
:
"There is no discernible entertainment value to be had in Live from Trump Tower, unless your idea of a good time is significantly less professional than InfoWars, but with fewer insane people removing articles of clothing."