theguardian.com
MediaGuardian's top stories
BBC Radio 1 aims to be 'Netflix of music radio' with phone-first strategy
BBC woos independent producers after loss of Great British Bake Off
John Simpson: I almost died from rare and deadly allergic reaction
Donald Trump threatens to sue New York Times over 'irresponsible intent'
Are you pulling my leg? C4 strikes gold by seeing Paralympics funny side
Bake Off shows how TV's indies have learned the art of the deal
Polish journalist's legacy under threat 'because he was a commie'
David Attenborough's aquatic ape series for Radio 4 based on 'wishful thinking'
Sky News hires Channel 5's Cristina Nicolotti Squires as director of content
Simon Cowell signs three-year ITV deal for X Factor and Britain's Got Talent
Jeremy Clarkson's Amazon show The Grand Tour to launch on 18 November
The Sun cuts about 20 production jobs in shift to digital
The BBC needs more courage to thrive | Will Hutton
The big story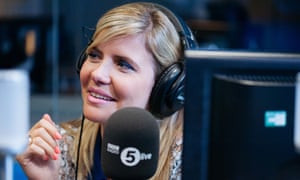 May you live in interesting times is often said to be an ancient curse, and for many Brexit and the subsequent fallout is a very interesting curse. But while the repercussions of Brexit may have many worried, from a purely journalistic perspective the mere fact it's interesting is a boon.
As
Emma Barnett points out in out in this week's MediaGuardian interview
, the unprecedented moment in British politics – and in particular the place both major parties find themselves – poses a huge opportunity for broadcasters and journalists in general.
Not only is there a newly engaged audience more eager to explore the issues, but there are more politicians than ever without a front line position stopping them from putting forward their views. For Barnett's new mid-morning show on Radio 5 Live this week, that can only be a good thing.
Best of the rest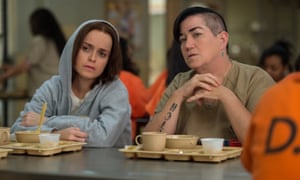 Netflix
is making
Hollywood increasingly worried about a content monopoly
, according to The Hollywood Reporter
Love Productions
'
decision to leave the BBC for Channel 4 was "shameful"
according to the managing director of Poldark producer Mammoth, reports the Telegraph
The Apprentice
has
hired Rhod Gilbert to replace Jack Dee on its spin-off show You're Fired
, says the Mirror
The New York Times
has
revived the managing editor role in a management
reshuffle, reports Poynter
And finally...
Stewart Lee
takes aim at the criticism of Bake Off
, and proclaims that the "government's free-market doctrine has made the show's two
presenters look a whole lot more "punk rock" than Henry Rollins". A bold, if entertaining claim.