theguardian.com
MediaGuardian's top stories
BBC 'disappointed' by new rules on presenters' pay
Liverpool councillors call on shops to stop selling the Sun
Duchess of Cambridge has privacy breach complaints upheld
Swedish court to rule on continuing Assange arrest bid over rape accusation
Guardian Media Group to cut nearly a third of US jobs
Snapchat app launches Discover in France
Phillip Schofield apologises after Poldark star swears on This Morning
Bake Off ratings on the rise amid heated row over Channel 4 move
The big story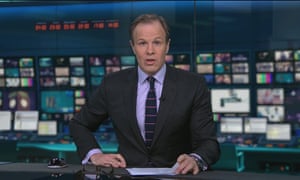 ITV's
plans to shift News at Ten for eight weeks
in the new year to make room for an entertainment show will concern some of its staff. ITV is making all the right noises about it being a temporary move, and its commitment to the relatively recently revamped bulletin, but eight weeks is a long time to sit in a different slot.
Whether it ends up staying there is of course down to the ratings for the new entertainment show. Yet if it's all in search of better ratings, there's a certain irony to the suggestion that ITV is looking to model the programme on James Corden's The Late Late Show. Corden has certainly made a splash in the US, and the viral skits have turned into their own spin-offs, but the ratings remain unimpressive. It will be interesting to see how ITV's new offering does against the news on the BBC.
Best of the rest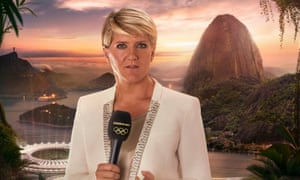 The Great British Bake Off
could get Clare Balding as its new presenter, according to the bookies
, says the Mirror
Netflix
has a
monetisation gap it could exploit to put up prices
, according to Variety
Twitter
boss Jack Dorsey
says it hasn't done enough to tackle abuse,
reports Campaign (£)
Google
isn't too
happy about AdBlock Plus' move to sell ads
, says the FT (£)
And finally...
The Guardian's
Marina Hyde is characteristically acerbic
on the "confected" rage at BBC stars getting paid more than the PM and the politicians who have decided to make their salaries public.