theguardian.com
Excitement about the forthcoming launch of The Grand Tour, the new car show from Jeremy Clarkson, James May and Richard Hammond, has been building for sometime. Meanwhile the trio, with producer Andy Wilman, have been working on a their digital project DriveTribe, an online motoring hub that has
just attracted $6.5m in investment from 21st Century Fox
.
There is a certain irony in the fact that Amazon, a tech company, has handed huge amounts of money to Clarkson et al to make what is at its heart a traditional TV show, while a TV company is putting a smaller but not insignificant sum into a digital startup.
But what DriveTribe shows is that the three presenters and their producer making savvy decisions after emerging from the relative safety of making one of the biggest shows at the BBC. They know their brand of banter and motoring, but they are proving perfectly willing to take it into new spheres.
What do you think of the briefing?
We are still developing this new style of email briefing and we'd love to know whether you like it and hear your suggestions.
Share your thoughts, any time, here
.
MediaGuardian's top stories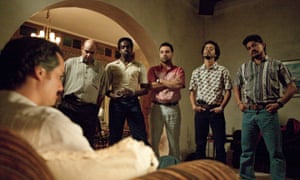 BBC2 to compete for Saturday night audience with season of culture
Netflix commissions Narcos for third and fourth series
Fox settles with Gretchen Carlson over Roger Ailes sexual harassment claims
Sky News's Jeremy Thompson to retire to 'make space for young talent'
Eurosport hires ex-BBC digital chief to build online TV service
Best of the rest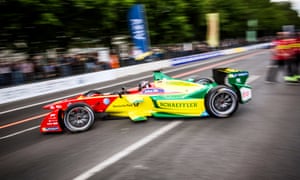 The BBC Trust
is
preparing its final eight-week consultation into the plans for BBC Studios
, reports Broadcast (£)
Channel 5
has
acquired the rights for Formula E after ITV decided not to renew its deal
, says the Drum
Newsquest's
south London titles are without photographers claims the NUJ
after the publisher scrapped its agency deal, reports Press Gazette
And finally ...
That the internet loves cats is something we've all come to accept – and, in the case of many newspaper websites, fully embrace. But as web culture becomes more mainstream it
looks like dogs are finally getting the attention they deserve
.