theguardian.com
The furore over how the
BBC will enforce new requirements to pay the licence fee to watch catch-up
, and not just live, content on iPlayer is unlikely to go away soon. Apart from anything it gives the rightwing media an opportunity to stoke paranoia about BBC surveillance and cruel enforcement.
The claims of widescale snooping seem overblown, and the BBC's existing powers to catch those breaking the rules are, while invasive, almost certainly only feasible on a smaller scale. The BBC deliberately won't reveal its enforcement methods, partly because it would make them easier to evade, partly because people fear the unknown. If that fear does not prove enough to make people pay, the shortfall in income will remain and probably grow.
The most obvious solution is linking access to iPlayer to a licence fee number, and the BBC has not ruled that out. But such a move would raise all kinds of other questions about the licence fee itself, and bring the BBC one step closer to being an opt-in subscription service, something to which it is resolutely opposed. It will have to hope fear of the unknown enforcement options prevails.
MediaGuardian's top stories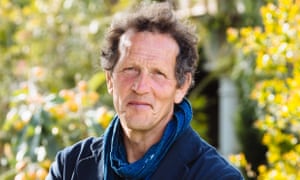 BBC brings in new Gardeners' World presenters as Bake Off boss takes charge
Coronation Street apologises as nearly 300 complain about 'racist' remark
Mobile phone networks should not block adverts, says EU
Netflix confirms Stranger Things season two for 2017
The Crystal Maze set to return to TV after 21 years
Best of the rest
Bake Off
presenter Sue Perkins has
missed an episode for the first time
due to a family bereavement, reports the Telegraph
Trinity Mirror
is
facing complaints that its web-first reorganisation of its sports teams has hit coverage of local teams
, says Press Gazette
Emmerdale
is the latest soap to offend viewers, with "
shameful" comments about cerebral palsy
, according to the Mirror
The New York Times
is
pulling back from local coverage in areas such as the arts
, says Deadline