theguardian.com
EU ruling in Playboy linking case, Zayn Malik and Rio Paralympics
This summer has been a busy one for the EU and regulation of the web. In the European Court of Justice's latest ruling, it has found that
a gossip and news site in the Netherlands should not be allowed to post links to some nude images destined for the Dutch edition of Playboy
.
Though significant, it does not seem likely to have immediate implications for the media. Legal means have so far proved less effective than new products at curbing privacy, and despite arguments that the ruling constrains freedom of information, few news organisations would link to copyrighted content in this way anyway.
Yet as merely the latest in a string of interventions in the complex relationship between media and the web its another indicator that the EU will, for the time being at least, have a big role to play in dictating the terms under which publishers and other content producers operate.
What do you think of the briefing?
We are still developing this new style of email briefing and we'd love to know whether you like it and hear your suggestions.
Share your thoughts, any time, here
.
MediaGuardian's top stories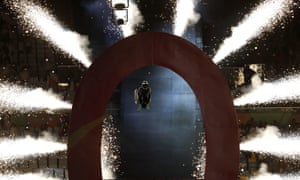 Police failure to investigate Milly Dowler phone hacking 'unacceptable'
Rio Paralympics opening ceremony attracts more than 2m viewers
Sky boss sees pay drop by three quarters – but still takes home almost £5m
Why Zayn Malik thinks Simon Cowell no longer has the X factor
Best of the rest
The Financial Times'
union chapel
has pledged a hardship fund to support Newsquest journalists in Sutton
if they decide to strike, says Press Gazette
And finally...
As we approach the end of silly season, things haven't quite got back up to full speed at all the nation's newspapers, but at least the Daily Mail Twitter account is approaching the whole situation with the honesty it deserves.
— Daily Mail U.K. (@DailyMailUK)
September 8, 2016