theguardian.com
MediaGuardian's top stories
BBC puts Songs of Praise and Holby City to tender to independent producers
Sexually explicit Sunday Sport ads banned despite 'censorship' claim
UK advertising watchdog admits it was wrong to ban Greenpeace fracking advert
Sky breached rules designed to make switching providers easy, says Ofcom
Megyn Kelly to produce TV comedy about reporters on the campaign trail
The big story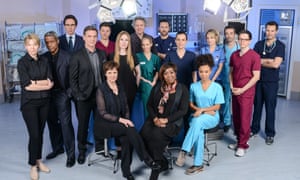 And so it begins. The
first shows to be tendered out by the BBC to independent producers have been revealed
, and the era of 100% competition to make (most) BBC programming kicks off.
First up for grabs to indie producers will be Songs of Praise, Question of Sport, Horizon and Holby City. The BBC says the choice of shows was down to their commissioning cycles but they seem strangely appropriate. All are much loved, and well known, but not quite the crown jewels of Strictly or EastEnders.
It's now down to Mark Linsey and his team at BBC Studios to work which of these programmes they want to keep making, and how many contracts they will be able to win.
Best of the rest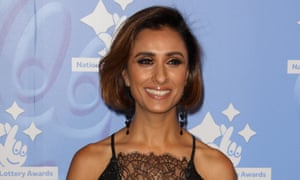 Strictly Come Dancing
is
bringing in Countryfile's Anita Rani to its live tour in 2017
, reports the Mirror
Netflix
's chief financial officer says
it wants half of its content to be original programming
, according to Variety
Viceland
got of to an
underwhelming UK start in the UK with a peak of 17,000 viewers
, according to Broadcast (£)
And finally...
Vox's assertion that "the far right has never taken power in western Europe" was a little way off....