theguardian.com
The big story
The revelation that counter-terrorism police
repeatedly failed to get Twitter and YouTube to take down content posted by Anjem Choudary
the preacher
recently convicted
of supporting Islamic State, underlines the ongoing difficulty UK law has coping with social media.
Even when Twitter took the unusual step of
suggesting users delete tweets
naming a couple at the heart of a celebrity injunction earlier this year, the notices were advising users to press the button, rather than removing content itself.
These are companies that are based abroad, often with strong commitments to freedom of speech, and, perhaps most importantly, dealing with huge volumes of content that it is difficult to police. The company's hard line on images from the Olympics shows it is possible to do more, but making it act seems a lot easier when it is copyright rather than more complex legal issues at stake.
MediaGuardian's top stories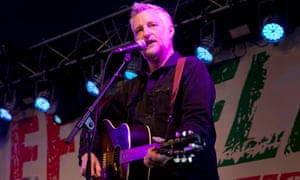 Univision buys bankrupt Gawker Media at auction for a reported $135m
Walkers Crisps holiday competition advert banned following complaints
Billy Bragg: the Times twisted my words by claiming I don't back Jeremy Corbyn
Bake Off's Mary Berry fed me horse meat, says Sue Perkins
Amazon orders Jack Ryan TV series starring John Krasinski
The Sun's Ian Botham 'impotence cure' story: hard news or limp marketing?
Justin Bieber quits Instagram after feud with Selena Gomez
Best of the rest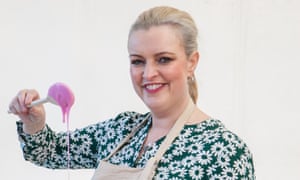 Overcooked:
The BBC's use of blue and pink icing in photos of the new Bake Off contestants has
sparked a sexism row
, according to the Telegraph
Soothing sofas
: A new study claims
TV is as good as mindfulness
, says the Times (£)
Dream team?
Ousted Fox boss
Roger Ailes is advising Donald Trump
, according to the New York Times
Amazing grace:
Anna Paquin is to
star in a Netflix miniseries based on Margaret Atwood novel Alias Grace
, says Variety
Diamond dodge?
Union Bectu has
repeated its threat to boycott the UK TV industry diversity initiative
over transparency concerns, reports Stage
Vlogging regime:
YouTube stars are being used for North Korean propaganda, says Vanity Fair
And finally....
Peter Thiel's opinion piece in the New York Times defending his decision to fund Hulk Hogan's legal case against Gawker has elicited some tongue-in-cheek responses, with one of the best coming from author Laurie Penny.
— Laurie Penny (@PennyRed)
August 16, 2016
I'd like to congratulate Peter Thiel on coming out as a comic-book super villain. It's 2016. Nobody should be ashamed of their volcano base.