Gabriel Sherman isn't the first person to draw parallels between the scandal that has engulfed ousted Fox News boss Roger Ailies and the phone-hacking debacle, but as Ailes's biographer he's better placed than most to assess the situation.
Yet while he says the economic impact on Rupert Murdoch's empire could be bigger that the fallout from the closure of the News of the World, his analysis of what it means more broadly for US rightwing media suggests an even more profound change.
As he
tells MediaGuardian in this week's interview
: "We'll see conservative media splintered across the ideological spectrum." It's not just Fox that will be changed by the allegations against Ailes.
MediaGuardian's top stories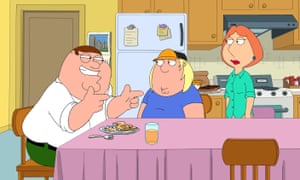 BBC sees almost 20% drop in youth viewing after BBC3 TV channel axed
BBC sells music rights to Luther, Doctor Who and Wolf Hall
Viacom CEO Philippe Dauman to receive $72m payout as he departs
Steve Bannon: the Machiavellian 'bully' who made Breitbart into 'Trump Pravda'
Where's the money? Milo Yiannopoulos denies he spent cash for charity fund
Noel Edmonds' Deal Or No Deal axed after 11 years
News Group loses bid to repeal Tommy Sheridan defamation verdict
Mark Longhurst leaves Sky News in cost-saving restructure
Best of the rest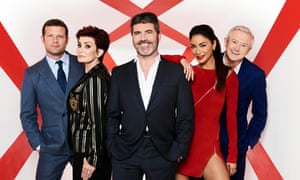 Cash prize:
Simon Cowell has
bagged a deal to keep Britain's Got Talent and The X Factor going for another three years
, reports the Mirror
Furious fibre:
Virgin Media is
not too happy about BT giving customers of its mobile division EE access to its sports channels
, says the Telegraph
Sound of music:
Vevo is
looking for $500m in new investment
as it prepares to launch a subscription service, according to the Financial Times (£)
And finally....
There may have been only 125 days until Christmas, but Channel 5's Sunday afternoon schedule still raised a few eyebrows.