theguardian.com
The European Union may not be particularly popular with the bulk of the British press, but the last week has shown that the EU is one of the few organisations prepared to take on another favourite hate figure for much of the media – Silicon Valley.
On Wednesday, Apple was told by the European Commission to
pay €13bn in taxes it is claimed it owes to Ireland
. The move has little direct impact on media companies, yet it shows a willingness to act that isn't found elsewhere. It also comes just days after
reports of proposals from the EU
to give news organisations the right to charge search engines such as Google for posting snippets of articles. The EU is also the source of the UK's net neutrality rules which, going by updated rules issued on Wednesday,
may be the only thing currently standing between them and attempts by mobile network Three to block all ads across its network
.
Those media organisations that were so hostile to the EU in the run-up to Brexit may end up missing its role in balancing out the power found on the other side of the Atlantic.
MediaGuardian's top stories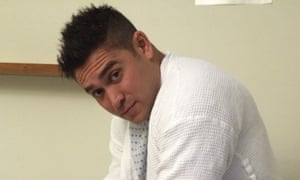 Rav Wilding sues makers of Splash! after diving injury 'changed my life'
Jeremy Paxman: pensioners 'are virtual corpses' on verge of 'incontinence and idiocy'
Captain Morgan TV ad scuppered for implying alcohol can boost confidence
Barack Obama to guest edit Wired magazine
Jeremy Corbyn: leadership team is stopping online abuse of opponents
Breitbart takes centre stage as Donald Trump embraces the alt-right | Roy Greenslade
Best of the rest
Taking the tube:
Live viewing is
rising rapidly on YouTube
with 2 million tuning in for the Champions League final, says the Financial Times (£)
Ads for all:
Twitter is
opening its video ad programme up to all US users
, according to Variety
New works:
Rufus Olins, boss of newspaper marketing body Newsworks, is stepping down
, reports Campaign
And finally...
The BBC's landmark sitcom revival series hasn't done too badly in terms of ratings, with almost 5m tuning in on However, while the selection of other classics the Guardian has
compiled a list of those bygone shows that definitely shouldn't get a second airing
.