theguardian.com
Game of Thrones is arguably the world's biggest show, and it's difficult to imagine it would be quite so successful if it wasn't for its high levels of violence. Yet it has come under fire recently for its depictions of violence towards women, with even die hard fans questioning whether it was necessary.
For Sky content boss Gary Davey, the criticism is misplaced. He
told the Edinburgh TV festival on Thursday that claims the show had used a rape to develop a character unnecessarily were "nonsense"
.
Yet it remains an awkward conundrum for media companies. Violence on screen clearly sells, so the urge to ramp up the gore factor, to push the boundaries, is constant. In those circumstances, working out where the line should be is always going to be difficult.
MediaGuardian's top stories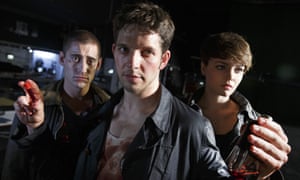 Vice Media founder: I wouldn't have closed BBC3 TV channel
US media tycoon John Malone leads race to buy F1
EU proposals could see news publishers paid by Google and Facebook
WhatsApp to give users' phone numbers to Facebook for targeted ads
Several double-digit drops in regional daily circulations
BuzzFeed prepares to split into news and entertainment units
BBC's Nigel Farage comedy to explore his 'empty hours of retirement'
ITV drops plans to acquire Entertainment One
The Great British Bake Off draws record launch audience
Best of the rest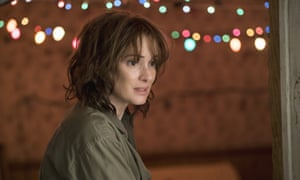 Supernatural hit:
Stranger Things is
Netflix's third most-watched show
, says Variety
Last Tango:
US Swimmer Ryan Lochte
has signed up to Dancing with the Stars in the US
, reports the Mirror
Gum shoe:
ITV factual is to 'go big on crime'
according to Broadcast (£)
And finally....
ITV director of television Kevin Lygo got a cheer for his carefully worded response to Vice chief Shane Smith's MacTaggart lecture.