The 12 contestants for the UK's most-loved TV programme, the Great British Bake Off, have been unveiled
and given the show's success last year the pressure is on. There are all sorts of cultural questions for the new series of GBBO: will viewer appetite for nostalgia ever be sated? how will a show about a gentle kind of Britishness fare in a brasher post-Brexit world? and are macaroons really over?
But the show's status as the BBC's biggest also highlights questions about the future of the BBC itself. Along with Strictly Come Dancing, Bake Off is the sort of distinctive programme many think no one but the BBC would have commissioned. But with the
contract with producers Love Productions up for renewal
after this series, can a cash strapped corporation hang on to its biggest hit?
The answer to that question, and in particular how much the BBC is prepared to pay to keep the ratings jewel in its crown, will tell us a fair bit about what sort of broadcaster it sees itself being once its charter is renewed at the end of the year.
Media Guardian top stories
BBC stands by John Inverdale, saying Olympic tennis gaffe was 'simple error'
Can Dündar announces he is stepping down as editor of Turkish paper
Radio 5 Live axes Non League Football Show – but it will continue as podcast
Kim Cattrall and Toby Jones to star in new BBC Agatha Christie adaptation
Johnston Press may buy back debt to ease its financial headache
The best of the rest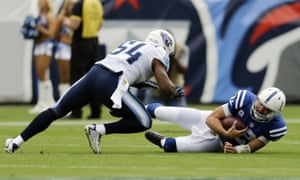 Continental drift:
The New European is
taking its anti-Brexit journalism to Europe
with distribution in Brussels, Strasbourg, Paris and Berlin, says Press Gazette
Pay and display:
Peter Thiel, the tech billionaire who bankrupted Nick Denton, gives
a bizarre defence of his crusade against Gawker
in the NYT
Fun filter:
More than
50m people have watched the Olympics on Snapchat
as broadcasters such as the BBC and NBC embrace the platform, says the FT (£)
Fair and balanced:
Donald Trump has
released a "media accountability" survey
asking all the right questions, reports USA Today
Up Periscope:
Twitter is in
talks to bring its live streaming of sports to Apple TV
, reports the New York Times
Going underground:
Vodafone is
sponsoring the special late night edition of the Evening Standard
for the launch of London's 24-hour tube, says Campaign
Busttown rats?
Bob Geldof's Ten Alps is
winding down a loss-making publishing division
, says the Telegraph.
And finally....
If you were looking for evidence that silly season has started then look no further than the
Essex Chronicle live blogging
a one-man protest to save a telephone box.